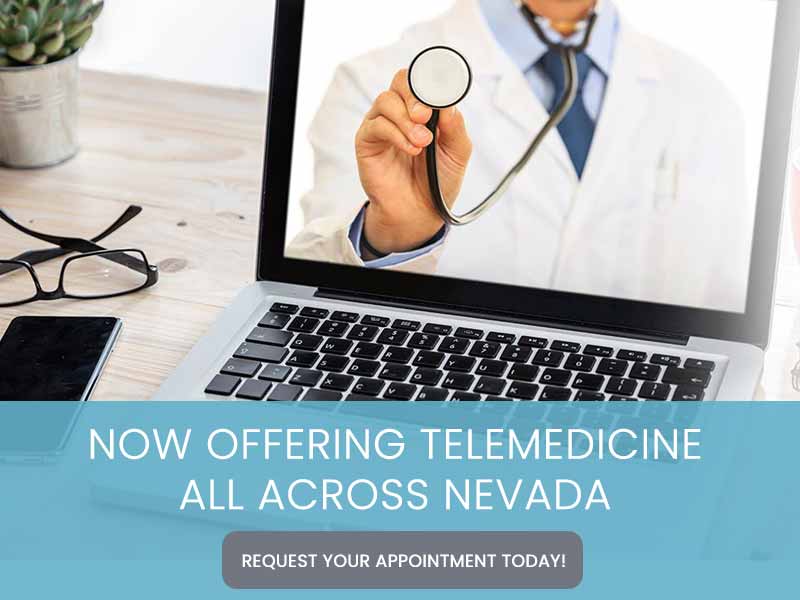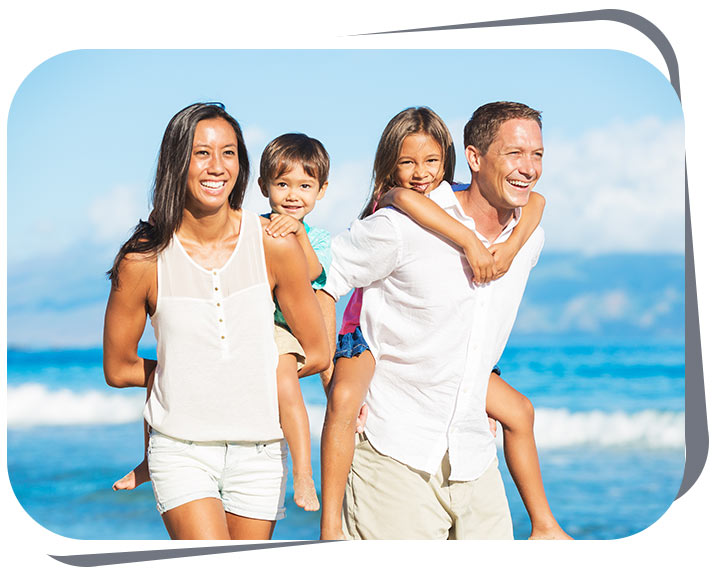 Welcome to Sunset Hills Family Practice Located in Henderson, NV
Sunset Hills Family Practice offers holistic, comprehensive care to people of all ages. Talk to our team of medical professionals at Sunset Hills Family Practice today about our wide range of medical services. For more information, call us or schedule an appointment online. We serve patients from Henderson NV, Midway NV, Gibson Springs NV, Paradise Hills NV, and Winchester NV.
Why Choose Us?
Sunset Hills Family Practice offers holistic, comprehensive medical care to men and women of all ages and gender identities. We provide a vast assortment of services for your medical needs, focused on patient-centered primary care. We also offer several on-site testing services so that you don't need to book additional appointments at other clinics for follow up diagnostic testing, which can delay getting a complete diagnosis. We have a compassionate team who is highly skilled and experienced in an assortment of conditions and treatment plans, allowing our patients to receive more complete care through a team of medical professionals that they know and trust. It also allows us to offer more complete treatment plans with most of your treatments for different conditions being managed under the care of one medical office. With the additional testing services on-site, our team of medical professionals is able to quickly and easily consult each other as needed on patient's cases, while keeping your medical records confidential within the practice. Having a variety of trained specialists under one practice also allows for faster consultations on unique symptoms or conditions, with the ability to pull one of the specialists in, with your permission of course, to offer a second opinion on your case. With the pool of experience our team provides, we are able to provide an accurate diagnosis and work with you and the team of professionals on hand to come up with the best treatment plan for you.
What types of services do we provide?
We provide a large number of services in house for our patients so they don't have to travel around the city for appointments and can have their care centralized within one office. This also cuts down on the time needed to get results from tests back as several tests can be completed within our office as well. The services that we offer to our patients include rapid COVID-19 testing, Botox injections, several aesthetic procedures, medical weight loss, well-woman care, vein treatment, allergy testing, allergy shots, asthma testing and chronic disease management. We are also able to do Cortisone injections and other injections, as well as holistic pain management. We offer on-site tests such as electrocardiograms, echocardiograms, ultrasounds and phlebotomy. Our goal is to provide holistic and comprehensive care that is focused on our patient's unique needs to ensure they are getting the best treatment possible within our practice.
Accepted Insurances
For your convenience, Sunset Hills Family Practice accepts most major insurance plans. Click on "View full list of companies" to see a list of commonly accepted insurances. This list is not entirely inclusive of all the plans we accept.
What is the difference between primary care and family practice?
Primary care and family practice often get used interchangeably but they are in fact different medical practices. Family practice covers patients of all ages from birth to end of life, whereas primary care focuses on adult patients and particularly with chronic conditions that affect them. Family practice doctors do receive additional medical training focusing on pediatrics that a primary care doctor may not have. A primary care doctor will have received some basic pediatric medical training in med school, however and some may choose to treat children in their practice. Primary care focuses on treating the whole patient every visit and not just the symptoms that the patient is coming in for that day. They also focus on chronic disease management and screening for chronic conditions. They take a preventative approach to avoid chronic conditions getting progressively worse, while minimizing medications and avoiding surgical procedures where possible. Both practices will provide top notch medical services to their patients, but in different ways that are unique to the particular type of patients that they treat. If you are unsure which option would be better for you, you can do research on their clinics to see what services they offer and if your needs fit within their list. You can also book in consultation appointments to discuss your individual medical needs to determine which route would be the best choice.
PATIENT REVIEWS & FEEDBACK
Olive Hui

I had an appointment in the afternoon to see the PA Andrea. She thoroughly addressed my concerns and was quick and to the point! It seems like she is very efficient. I did not have to wait long at all in the waiting room or in the private room. The practice itself is clean and the front desk reception was very nice and polite.
Lori Perneau

Doctor Warburton is a great doctor for me and my Mother. She really listens and gets down to business right away. Most always referrals are sent out the same day. If i have questions about my Mom's medications or problems with her health, her wonderful assistant Joanne always gets me an answer right away. I've never seen a more competent doctor's office than hers. It's a pleasure to go there.
Rebecca Huerta

It had been years since my last visit for a routine exam. I was seen fairly fast and was able to complete my forms online which was even more convenient. I address my concerns and Dr. Andrea was able to answer all my questions or concerns.
Crystal Ferguson

The best care you could ask for. You'll be listened to and cared for. I highly recommend this Doctor.
Sunset Hills Family Practice in Henderson, NV
Get Directions