Telemedicine Visits Questions and Answers
If you or someone you love is in need of healthcare services provided to you in the comfort of your own living space, contact Sunset Hills Family Practice to learn more about our telemedicine services. For more information, call us now or schedule an appointment online.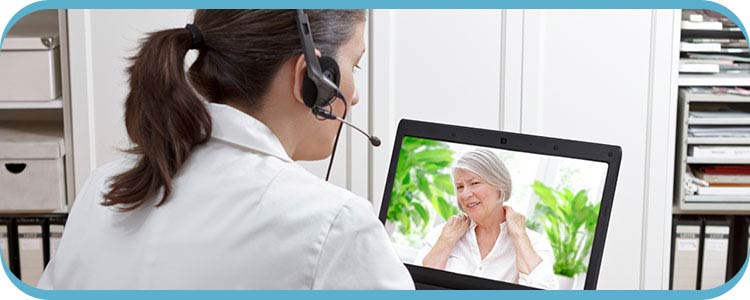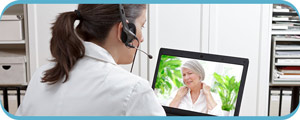 Table of Content:
What is a telemedicine consultation?
How is a telemedicine consultation done?
When is a telemedicine consultation necessary?
Do we offer telemedicine consultations in Henderson, NV?
With a world that is growing more technological everyday, it is important for each industry to incorporate these changes into their practice. The medical industry has adopted these changes by offering telemedicine, which offers healthcare services from a distance. Although telemedicine has been practiced for several decades now (first being introduced in the late 1950s and early 1960s), it has recently seen a huge surge in popularity due to social regulations and restrictions. Telemedicine can provide many healthcare services for patients over a secure internet connection, and may even be offered over the phone.
What is a telemedicine consultation?

Telemedicine offers healthcare services from a distance via digital technology and an internet connection. In many cases, telemedicine uses video conferencing. However, some providers offer care over-the-phone or through email or messaging services. A telemedicine consultation is a virtual consultative healthcare approach in which patients meet with a healthcare provider.

Doctors and patients can use telemedicine to:

• Assess whether or not the patient's needs are better suited for in-person treatment
• Provide certain kinds of medical care, including evaluations for minor ailments (infections, flu-like symptoms, etc.) and mental health treatment
• Write or renew prescriptions
• Offer certain types of therapy, such as:
•  speech therapy
•  physical therapy

Telemedicine is also useful in situations where the patient is unable to attend a healthcare facility in person, which could be due to scheduling, transportation or for health reasons.

How is a telemedicine consultation done? 


During a telehealth consultation, a physician will ask their patients questions about their medical history and current symptoms in order to determine the best course of treatment. In the vast majority of cases, nobody else is present besides the patient and practitioner during a telemedicine visit.

If it is decided that a patient requires a physical exam, they may be encouraged to come to the office. In many cases, the consultation starts by asking the patient what their main concern is, which would then be visually analyzed by the physician in order to provide a diagnosis.

When is a telemedicine consultation necessary? 


There are many conditions that can be treated via telemedicine, including, but certainly not limited to:

• Allergies and asthma
• Chronic bronchitis
• Conjunctivitis
• UTIs
• Low back pain
• Otitis media (ear infection)
• Rashes
• Upper respiratory infections
• Diabetes
• Hypertension
• Mental illness/behavioral health
• Prevention and wellness services

For any condition where an in-person exam is required, either due to severe symptoms, certain protocol-driven procedures, or aggressive interventions, telemedicine should not be used. In addition, patients experiencing a medical emergency should call 911 or go to the ER immediately. To decide when telemedicine is appropriate, healthcare providers should use their professional judgement.

Do we offer telemedicine consultations in Henderson, NV?


Yes, we do! At Sunset Hills Family Practice, we offer telemedicine services, so you can receive the care you need from the comfort of your home—or wherever else you may be, as long as you have a secure internet connection. Please contact our office today if you are interested in telemedicine services, and we would be happy to assist you!

Sunset Hill's kind and compassionate professionals are experienced providers of telemedicine and can fill your healthcare needs with convenient, accessible and professional care. Call us today to book an appointment, or visit our clinic conveniently located at 2510 Wigwam Parkway, Suite 102, Henderson, NV 89074. Our office is open five days a week: Monday to Friday from 8 AM to 6 PM. We look forward to serving you!  We serve patients from Henderson NV, Midway NV, Gibson Springs NV, Paradise Hills NV, and Winchester NV.