Vein Treatment Specialist in Henderson NV
Vein Specialists use a wide range of minimally invasive techniques to address vein disorders and aesthetic vein issues. Cornell Calinescu M.D. and his compassionate staff at Sunset Hills Family Practice are responsible for identifying, diagnosing, and treating vein conditions to help you find relief.  We give personalized treatment to determine the underlying cause of vein disorders such as spider veins, varicose veins, restless leg syndrome, leg heaviness, muscle cramps, and more. For more information, contact us or schedule an appointment online. We are conveniently located at 2510 Wigwam Parkway, Suite 102, Henderson, NV 89074.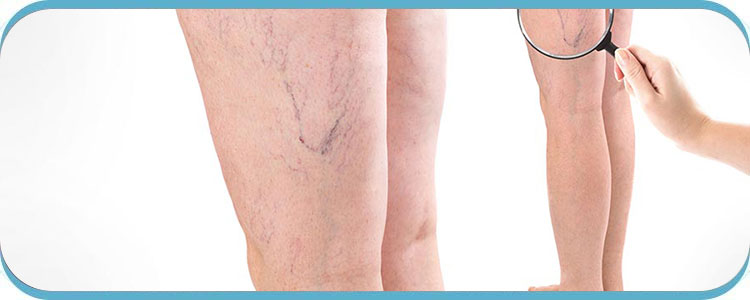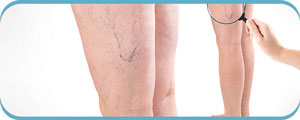 Table of Content:
Does vein treatment improve circulation?
Is vein treatment worth it?
How do you treat varicose and spider veins?
How long does vein treatment last?
Varicose and spider veins are enlarged, swollen veins that can be visible under the surface of the skin and result in irritation to the surface of the skin, often resulting in decreased blood circulation. 
Does vein treatment improve circulation?

If the cause of poor circulation of blood in the body is spider veins or varicose veins (both terms are used to describe damaged or weakened veins that lack the strength to sufficiently pump blood through to the rest of the body), there are procedures available that can be performed to drastically improve overall circulation. One of the most common procedures performed to treat veins resulting in increased circulation is sclerotherapy, which helps to reroute the flow of blood into the healthier, undamaged veins and away from the damaged veins, resulting in increased blood circulation. It works through the implementation of a solution into the veins that will cause the damaged veins to become irritated and eventually collapse, rendering them unusable by the body, naturally diverting the blood flow to other veins that can effectively circulate the blood.
Is vein treatment worth it?

Whether the vein treatment you undergo is through lifestyle changes or a treatment such as sclerotherapy, the results will provide immediate relief of all associated symptoms, allowing you to feel much better right away. The sclerotherapy treatment is entirely pain-free and is FDA-approved making it a safe and effective treatment option for those suffering from decreased blood circulation due to varicose or spider veins. The treatment will likely only take around 30 minutes to complete, and requires no recovery time, allowing patients to return to their normal schedules immediately following the appointment. Treating varicose or spider veins will provide relief right away for all of the symptoms that may be resulting from the reduced circulation or irritation in the veins, including:

– Weakness
– Itching
– Dryness or discoloration of the skin
– Muscle cramping
 
If you suffer from varicose or spider veins, or any other condition that affects the health and integrity of your veins, resulting in decreased circulation, receiving sufficient treatment to improve circulation will offer immediate benefits that will make the treatment well worth the time and money. 
How do you treat varicose and spider veins?

If sclerotherapy does not seem to be the right course of treatment for you, several at-home remedies are commonly recommended by physicians to help improve the overall health and structure of the veins resulting in improved circulation. These at-home treatments include maintaining a regular exercise regimen as this will naturally increase blood flow and muscle mass, which will help to push the blood back to the heart, returning to a healthy weight if one of the causes of the vein conditions is obesity or being overweight, avoiding remaining in a seated or standing position for long periods, resting your feet by keeping them elevated to further encourage blood flow, and wear compression garments to increase blood flow from the extremities. Varicose veins can also be treated using endovenous ablation, which uses a laser to heat the damaged vein, causing it to close off so that blood is no longer able to use that specific vein, rerouting to the healthy veins, similar to sclerotherapy treatments. 
How long does vein treatment last?

Sclerotherapy and endovenous ablation are considered to be both permanent and temporary treatment options, permanent in that the veins that are treated will be permanently closed off, ensuring that the body does not try to use them once again for circulation using only the surrounding healthy veins. But these treatments are temporary in that they cannot prevent new varicose veins or spider veins from developing. The development of varicose veins and spider veins can be caused both by environmental factors such as general health, obesity, or pregnancy, for example, but can also be caused by genetic factors, making some people just more prone to developing these conditions as they age. If you undergo a vein treatment and are unable to make lifestyle changes that will prevent the condition from developing again, or the condition is genetic for you, these treatment options will only provide temporary results until different veins develop the same problem down the road.
 
Vein treatment specialist is available at Sunset Hills Family Practice. For more information, contact us or schedule an appointment online. We are conveniently located at 2510 Wigwam Parkway, Suite 102, Henderson, NV 89074. We serve patients from Henderson NV, Midway NV, Gibson Springs NV, Paradise Hills NV, and Winchester NV.