Top Primary Care Physicians Questions and Answers
If you are looking for a top-rated primary care physician, come to Sunset Hills Family Practice today! For more information, call us now or schedule an appointment online.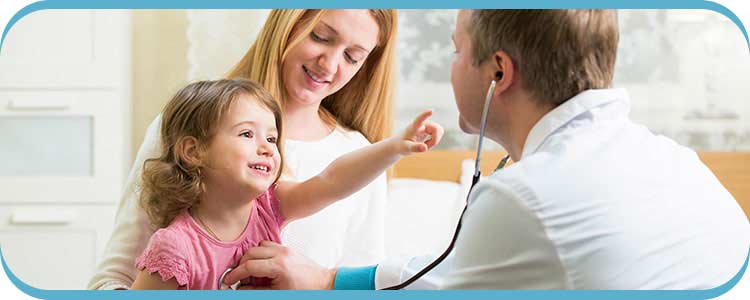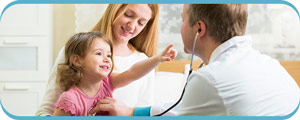 Table of Content:
What is the difference between a primary care doctor and a family physician?
What does a primary care practitioner do?
What do you see a primary care physician for?
What are the benefits of seeing a primary care physician?
Primary care physicians provide invaluable healthcare services and act as the first line of contact for the majority of medical needs, from treating acute injuries to managing chronic conditions. It is important that each person has a primary care physician, as it is proven that those who have a primary care doctor live longer lives and have fewer chronic conditions than those who do not. Among the many services that primary care physicians offer includes preventative care, which can help patients prevent injuries, illnesses and medical conditions before they become a serious problem.
What is the difference between a primary care doctor and a family physician?


Family physicians provide care for the entire family, both children and adults, and can diagnose, treat and prevent illnesses and medical conditions, as well as prescribe medicines. They are well-versed in a wide variety of treatments and therapies and can diagnose a myriad of symptoms.

Responsibilities of a family doctor include:

• Occasionally working overnight or extended hours
• Managing and ordering immunizations for patients
• Performing primary care for patients who are ill or have common health issues, including chronic conditions and acute injuries
• Referring patients to specialists or diagnostic centers for testing and therapies, such as a cardiologist for heart problems, a neurologist for neurological problems, and also for lab services such as bloodwork, x-rays and MRIs

Primary care doctors work in clinical settings, including health clinics and urgent care centers. Their office hours can vary depending on when the clinic is open, although they are typically open later than typical doctor's offices, including evenings and weekends. In order to improve certain medical conditions, primary care doctors focus on health maintenance with their patients and give them advice on how to change unhealthy lifestyle habits. To further diagnose certain issues, these clinics often have labs and diagnostic machines, which allow them to perform medical testing onsite.

Responsibilities of a primary care doctor include:

• Diagnosing and treating a wide range of medical issues, including acute injuries, chronic illnesses and medical conditions
• Ordering x-rays and other tests
• Treating wounds and injuries
• Prescribing medications to patients as needed

What does a primary care practitioner do?


Among many other healthcare services, primary care physicians provide health maintenance, disease prevention, healthy lifestyle promotion, patient education and weight management.

Primary care doctors also realize that economic, social and interpersonal factors all have a direct bearing on health and well-being and implement this understanding into how they care for patients as well as how they develop individualized treatment plans for each patient.

What do you see a primary care physician for?


Primary care physicians are generalists who see adult patients for common ailments, from ear, eye and throat infections to symptoms of communicable illnesses like the flu and common cold. They commonly treat:

• Colds, flu, and other illnesses
• Injuries
• Respiratory infections
• Headaches
• Back pain
• Sexually transmitted diseases (STDs)
• Urinary tract infections (UTIs)

They also manage chronic conditions, such as:

• High blood pressure
• Diabetes
• High cholesterol
• Heart disease
• Arthritis
• Osteoporosis
• Cancer
• Obesity
• Other chronic diseases
• Asthma and allergies
• Hormone imbalance

What are the benefits of seeing a primary care physician?


Primary care physicians provide a number of incredible benefits, including:

• They follow your life cycle, so they know what conditions commonly affect different stages of life
• They know your personal and family history, which greatly aids in patient diagnosis and preventative care
• Family doctors treat a wide range of conditions
• They can refer patients to specialists
• They can improve quality of life and significantly reduce healthcare costs

Our kind and compassionate professionals are experienced in treating a wide number of illnesses, injuries and health conditions, and can help you live a better quality of life. Call us today to book an appointment, or visit our clinic conveniently located at 2510 Wigwam Parkway, Suite 102, Henderson, NV 89074. Our office is open five days a week: Monday to Friday from 8 AM to 6 PM. We look forward to serving you! We serve patients from Henderson NV, Midway NV, Gibson Springs NV, Paradise Hills NV, and Winchester NV.