EKG Testing Clinic in Henderson NV
EKG is a diagnostic test used to assess cardiac problems. Certain irregularities, such as arrhythmia, coronary heart disease, and indications of health issues, are detected by EKG. The electrical impulses in your heart are recorded by an EKG. It is a frequent and painless test performed to diagnose cardiac abnormalities and examine the health of your heart for possible risks. If you are feeling tired, have shortness of breath, or have chest discomfort, come to Sunset Hills Family Practice for EKG testing. For more information,

contact us

or

schedule an appointment

online. We are conveniently located at

2510 Wigwam Parkway, Suite 102, Henderson, NV 89074

.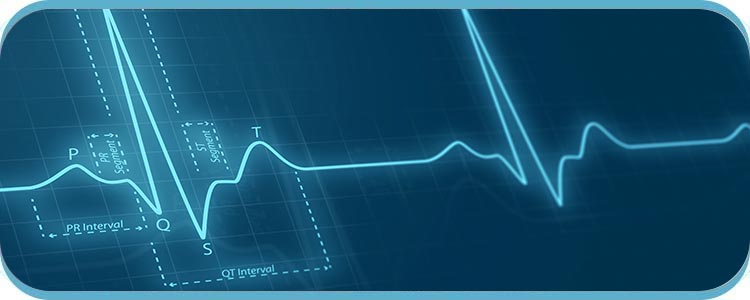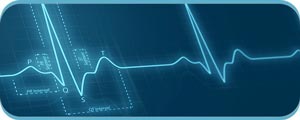 Table of Content:
When would an EKG be used?
How does an EKG work?
What is the difference between an EKG and an ECG?
Can an EKG detect a blockage?
Diagnostic tools have become an essential component to accurate and timely diagnoses without requiring invasive or surgical measures to identify the cause of symptoms in patients. An EKG (electrocardiogram) is a very useful diagnostic tool in identifying the presence of any abnormalities or irregularities in the heartbeat and flow of blood through the heart, resulting in more accurate treatments that save many lives.
When would an EKG be used?

An EKG can be recommended by a primary care physician or other health care professional for several reasons, most commonly because a patient is displaying symptoms that may be diagnosed through this diagnostic test. Some symptoms that a patient may be displaying that would warrant an EKG diagnostic test include:

– Chest pain
– Dizziness
– Shortness of breath
– A faster-than-normal heartbeat
– Skip or flutter present in the heartbeat
– Tiredness
 
Other common reasons your physician may recommend that you complete an EKG include diagnosing a heart condition or abnormality such as arrhythmia (abnormal heart rhythm), ischemia (decreased blood flow to the heart), coronary artery disease, an enlarged heart chamber, abnormal electrical conduction, a heart attack, heart damage, or heart failure. An EKG can be used in an urgent medical situation to help physicians diagnose a current existing heart condition and is also commonly used to assess the overall health of a patient's heart before approving them to undergo a surgical procedure. 
How does an EKG work?

EKGs are used to provide a visual assessment of the electrical activity of the heart that translates into the rate at which the entire heart is pumping blood through to the other chambers and the rest of the body. The diagnostic test is performed through the strategic placement of four electrodes onto the surface of the skin using a skin-safe adhesive to keep them in place, either on all four extremities or with the top two on the chest. As the blood is pumped to the different areas of the body, different "waves" will be produced on a visual chart to show the strength and rate at which the blood has been pumped to that area. The electrodes will be connected to a computer that collects the information provided from the EKG test and prints the results out in a waveform on a piece of paper for the technician to analyze. The EKG is completely pain-free and non-invasive, and usually only takes a few minutes to perform. It can also be completed while the patient is engaging in exercise such as walking on a treadmill, as a means to assess the health of the heart while it is under "stress". 
What is the difference between an EKG and an ECG?

An EKG and ECG refer to the same type of diagnostic test and both abbreviations can be used interchangeably. The term to which both of these abbreviations are referring is an electrocardiogram, which was originally invented in Germany, so the abbreviation EKG is about the original way in which the diagnostic test was spelled; electrocardiogram. Physicians use both EKG and ECG to refer to the same test all over the world.
Can an EKG detect a blockage?

EKGs are used to detect and diagnose a variety of heart conditions, including detecting if there is a blockage somewhere in the arteries. Heart attacks occur when there is a partial or complete blockage within the heart, and an EKG can determine if a patient is currently having an active heart attack or has even had one in the past that otherwise went undetected. An EKG is more accurate in determining if there is a blockage located within or close to the heart, but can be used alongside most likely an ultrasound diagnostic test to determine if there is a blockage in an artery located farther away from the heart. A blockage within the arteries of the heart or elsewhere in the body can be identified through an EKG test as the waves produced by the computer attached to the electrodes will indicate fainter lines, meaning the heartbeat is not as strong as it should be, or irregularities in the heartbeat, indicating that there is something present that is impairing proper blood flow.
 
The EKG test assists in the prevention of cardiovascular conditions such as heart attacks, strokes, and mortality. EKG testing is available at Sunset Hills Family Practice. For more information, contact us or schedule an appointment online. We are conveniently located at 2510 Wigwam Parkway, Suite 102, Henderson, NV 89074. We serve patients from Henderson NV, Midway NV, Gibson Springs NV, Paradise Hills NV, and Winchester NV.