BOTOX Cosmetic Treatment Specialist in Henderson, NV
Learn more about the benefits of Botox today!

Call

our team of professionals today at Sunset Hills Family Practice or visit us online to book an appointment.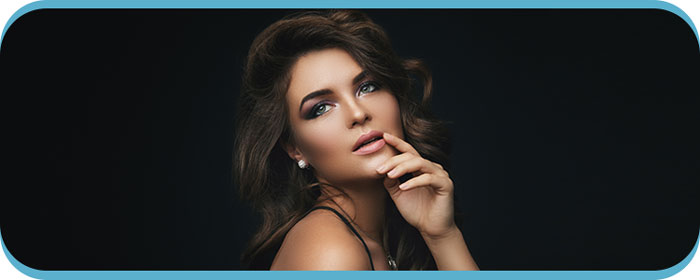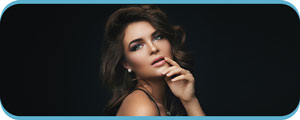 Table of Content:
What is Botox cosmetic treatment?
What does Botox do to your face?
What is the difference between Botox and cosmetic Botox?
At what age should you start getting Botox?
What is Botox cosmetic treatment?

Botox cosmetic treatments are a type of injectable technique used for anti-aging benefits. Botox is both the most common cosmetic treatment in the United States and the most popular form of cosmetic injection treatment. Today, Botox is used in several countries worldwide and is a favorite amongst cosmetic professionals. This product is a neurotoxin termed non-botulinum toxin A.

Neurotoxins work to block electrical impulses and render specific nerves incapacitated. This particular substance, non-botulinum toxin A, targets the nerves that initiate muscle contraction. The reason for this is that slight muscle contraction causes wrinkling. If the muscle area is no longer able to contract and, instead, in a constant state of relaxation, wrinkles will smooth.

This localized paralysis is temporary and slowly dissipates over four to six months. Some patients may see their results disappear sooner, while others may find results last longer than anticipated. Though this treatment paralyzes the muscles, the nerves associated with sensation are unaffected, so you will still be able to feel the area.

This treatment generally does not have any side effects, nor is there a recovery period afterward. A Botox treatment can be completed in a fifteen to the thirty-minute appointment, and you will leave with slight redness and swelling that will go down after a couple of days. There is a risk for complications; however, these occurrences are significantly reduced when the provider is well educated, trained, and experienced.
What does Botox do to your face?

When Botox is injected into the face, the substance works to halt muscle contraction that leads to the development of wrinkles and lines. This product is called a non-botulinum toxin, and there are two types, toxin A and toxin B.

When working with the face to provide cosmetic benefits, non-botulinum toxin A is used. Though the word "toxin" is often associated with harm, this neurotoxin is generally safe for use. Neurotoxins are a set of chemicals that work to impair certain nervous system functions.

Botox targets nerves that control muscular contraction and blocks the path of electrical signals from the brain to these nerves. In doing so, the nerves cannot function and therefore cannot contract the muscle. Afterward, the skin remains smooth, and wrinkles do not form, providing a younger appearance. This paralysis is only temporary and does not affect sensation in the area.
What is the difference between Botox and cosmetic Botox?

The neurotoxin commonly known as Botox comes in two chemical forms. It is referred to as non-botulinum toxin A and non-botulinum toxin B. Toxin Type A is used for cosmetic reasons. In contrast, toxin Type B is used for the medical treatment of diseases affecting the muscular system.

For example, the most common muscular disease treated with Botox is called cervical dystonia, a condition in which the muscles of the neck involuntarily contract, causing the head to remain tilted to one side. Historically, Botox was initially used to treat patients with crossed eyes (strabismus) or lazy eyes (amblyopia), as these conditions are also caused by improper muscular function. Over the recent years, Botox has been used to treat hyperhidrosis (excessive sweating) by blocking the chemical process responsible for sweat production. Additionally, certain conditions causing chronic pain have also shown clinical improvement with Botox treatments, like temporomandibular disorder (TMD) and migraines.
At what age should you start getting Botox?

You must be eighteen years of age or older to receive Botox treatments. Though these treatments can be beneficial at any age, results are optimized if the process begins early, before signs of aging have become significant. Most cosmetic experts recommend starting Botox treatments in your late twenties to early thirties.

At Sunset Hills Family Practice, our fantastic team of well-experienced healthcare professionals strives to offer a broad array of services that can be accessed and afforded by all patients. Though our health care facility focuses on family medicine and primary care, we offer many more benefits that other offices do not, such as Botox treatments.

If you are interested in receiving Botox for cosmetic reasons or medical purposes, we can fulfill your desires and help you reach your goals. Please do not hesitate to reach out to us, as appointments can be made quickly, and we guarantee that you will be seen as soon as possible.

You may do so online or by calling our front desk to schedule an appointment. We are dedicated to providing you with the greatest patient care, and we are eager to meet you and get you started on your health journey with Sunset Hills. We serve patients from Henderson NV, Midway NV, Gibson Springs NV, Paradise Hills NV, and Winchester NV.